The Crimestar Mobile Digital Communicator (MDC) is a powerful and secure digital dispatch/data communications system for field officers. The system allows field units to be silently dispatched to calls via Crimestar's Computer Aided Dispatch (CAD). Units can monitor all CAD event and unit activity in real time, view important call details, maintain their own status for assigned calls/events, create new CAD events from the field, provide call/event disposition comments, send private and secure car-to-dispatch / car-to-car messages as well as perform comprehensive Name, Vehicle and Property searches in the local or regional Crimestar RMS database. With Crimestar's optional Message Switch/Gateway interface name, vehicle and property searches can also automatically submitted to State/NCIC systems.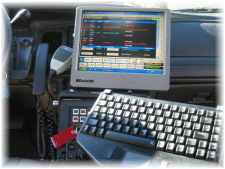 MDC's can also be hand-held: click here
The MDC system dramatically improves "officer safety" by being GPS and map enabled so that real time latitude/longitude coordinates for all field units and events, can be visually displayed on digital maps. This allows field units as well as dispatchers to visualize where units are and where things are happening and where units are located. Utilizing its own packet messaging protocol, the MDC can work over either a dedicated radio system utilizing RF Modems or via CDMA / GPRS networks provided by various commercial carriers in different regions of the country. All data messages are compressed and encrypted (AES256) to provide optimum performance, privacy and security.


The MDC system provided by Crimestar is a software based solution that consists of an MDC Controller program and one or more MDC workstations. Whether using a private dedicated radio system or a commercial carrier's communication infrastructure any and all modems or hardware needed to build or access the communication infrastructure must be acquired separately.

The MDC system is an add-on extension to Crimestar CAD and is Licenses separately.

To learn more about the MDC extension to Crimestar CAD check out the following web pages:

MDC Workstation - See what the Officer sees in the car when using Crimestar's MDC system.
Mobile Status Monitor - Gives an Officer a snapshot view of field activity just like dispatch.
GPS - Mobile Map - Track Units and see where everyone and everything is located.
CAD Event Record- View a Call/Event Record on the MDC.
Digital Dispatch - Send officer to sensitive calls without saying a word.
Status Updates - Officer can update their own status (Enroute, Arrived, Cleared etc.)
Admin Messages - Officers can send messages car-to-car and car-to-dispatch.
RMS Searches - Get real time data from the Crimestar RMS database.
Message Security - MDC protects your valuable data from prying eyes

| | |
| --- | --- |
| * The Crimestar MDC system licenses separately and is not included as part of Crimestar CAD. To utilize Crimestar's MDC system, you must license and be running Crimestar CAD. Likewise to utilize Crimestar CAD, you must purchase or have at least one Crimestar RMS license. | |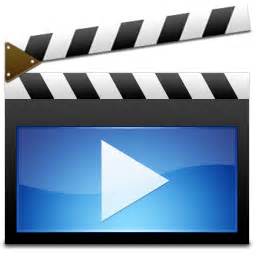 NEWS VIDEO: Advanced Technology Profile WCBI-TV

Background in Mobile Data: The principle architect of the Crimestar MDC system has a long history of working with mobile data in law enforcement and was the project manager for one of, if not the first, laptop computer based mobile data systems in the United States, which went live in 1989. Read about that original project as published in the August 1989 Issue of APCO Bulletin.