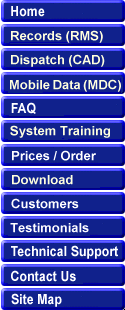 One of the most common tasks that must be performed with respect to case management is the process of reviewing and approving reports. CrimeStar RMS makes this process simple. All system Incident reports and Accident reports are divided into 3 distinct categories; Not Reviewed, Reviewed but Not Approved and Approved. This allows the supervisor or reviewer to quickly identify and navigate to the reports that need to be reviewed. Each report can be quickly recalled for review. The reviewer then sets the Review By, Review Date and disposition fields (if necessary) and sets the review status of the report accordingly. If there is a problem with a report the reviewer can create a "Kickback Message" to the reporting officer with notes and comments for further action. Additionally, reports can be "LOCKED" to prevent further modification and/or flagged as Investigation Active so that they will appear in the Workload Assignment screen.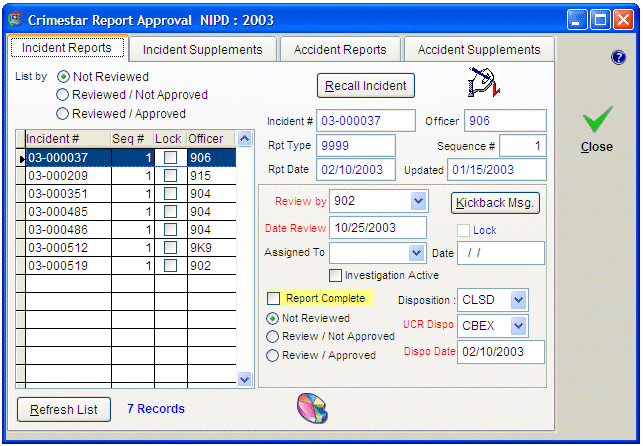 The Graph button provides a quick graphical view of reports that are not reviewed vs.
reviewed but not approved.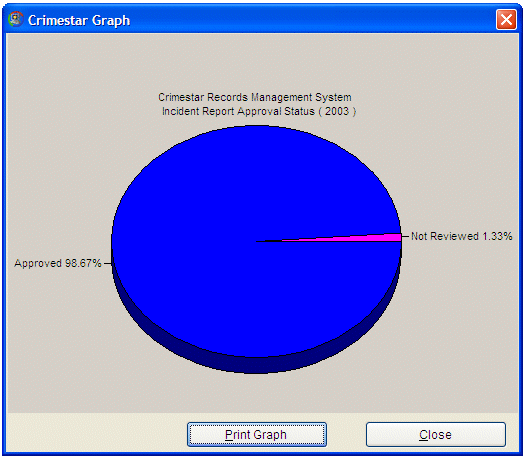 Workload Assignment system is part of Case Management within Crimestar. The system displays a small panel for each investigator where the total number of incidents assigned to that investigator is broken down by age with categories for Current,30,60,90 days old. Using simple drag & drop technology unassigned incidents can be assigned to an investigator. Likewise, incidents already assigned to an investigator can be displayed, reassigned or have their age attributes reset.


Workload Assignment Page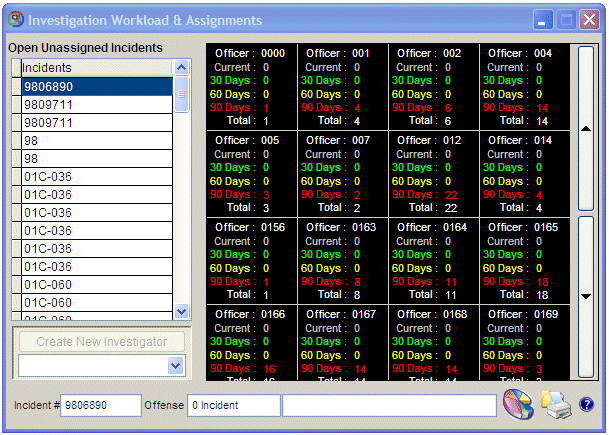 To get a more graphical view of your investigative workload and see just how many incidents each investigator has assigned to them, you can click the graph button on the bottom of the workload assignment page and Crimestar will produce a pie chart showing the totals for all your investigators.