Crimestar's Mobile Digital Communicator (MDC) provides complete event detail information beyond the basic digital dispatch information. A detail page for any specific event can be retrieved by clicking the event number hyperlink on the Status Monitor page or Digital Dispatch message or by specifically querying that Event by number Using the Query Event popup dialog.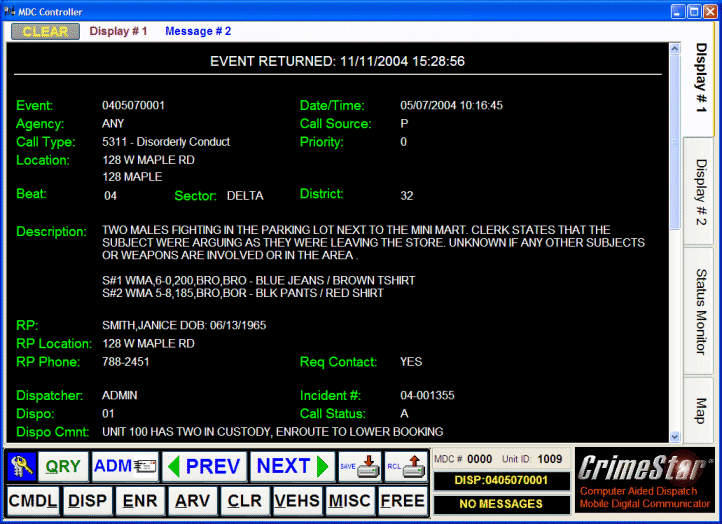 When the officer clicks the "QRY" command button (seen above), the currently displayed message buttons temporarily toggle to the Query Buttons. Once toggled the user can select the "Query Event" button and activate the query event dialog form shown below.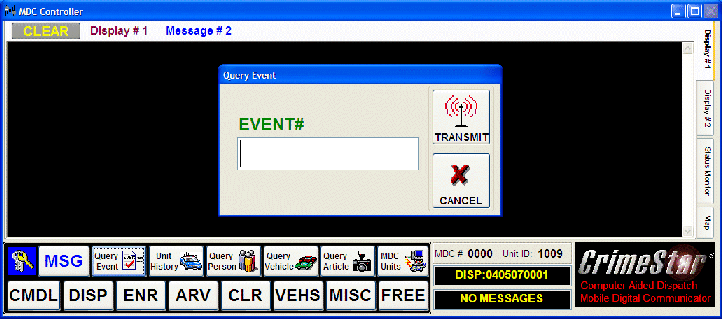 Once the Dialog form is either Transmitted or otherwise closed the Message Buttons are once again activated. Likewise when the Query buttons are displayed the message buttons can be immediately returned by clicking the "MSG" button.

Back to the: General MDC Description Page