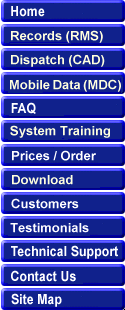 The Pawn Module captures information about people who either pawn, purchase or trade, both serialized and non-serialized property. Name information from this module is linked to the Master Name Index file.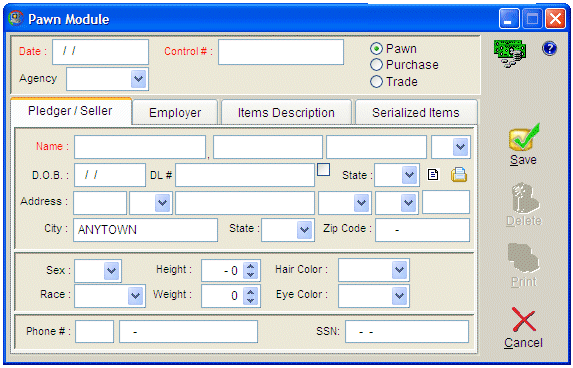 Often it is helpful to have the employer information about a subject since many times people are located through their employer and/or property pawned is stolen from their employer.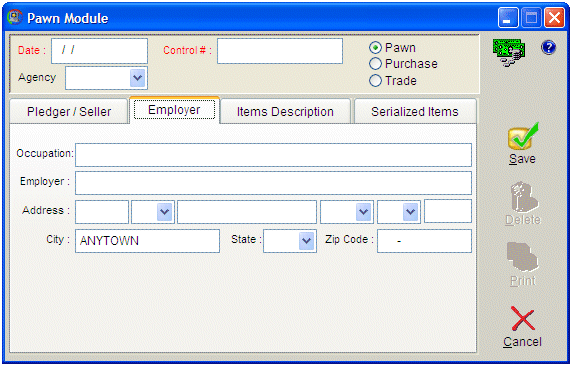 This page allows you to enter descriptions of property in a free-form text format. Searches into the pawn file are performed via keywords.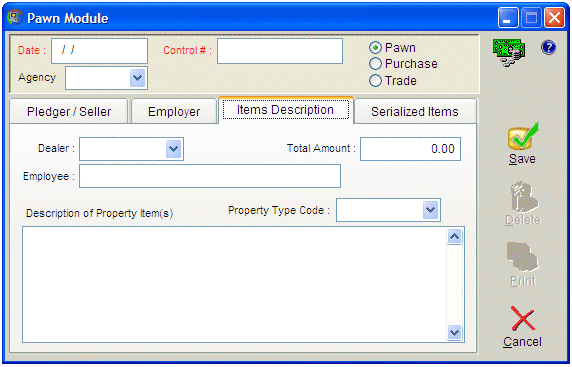 Some pawned items have serial numbers. Since we wish to be able to specifically search for these serial numbers and automatically cross match them against the items listed in the
property module a specific serialized item page is provided.