The daily activity log file provides a place to automate and record the information typically captured on an officers daily report or activity log. Some agencies use this type of log in addition to information captured via a CAD system of the CrimeStar Calls For Service Module. The log form uses a simple three page design where the first page is the summary list of log entries for any given officer on a particular day, the second page captures or displays some specific detail information about the log entry.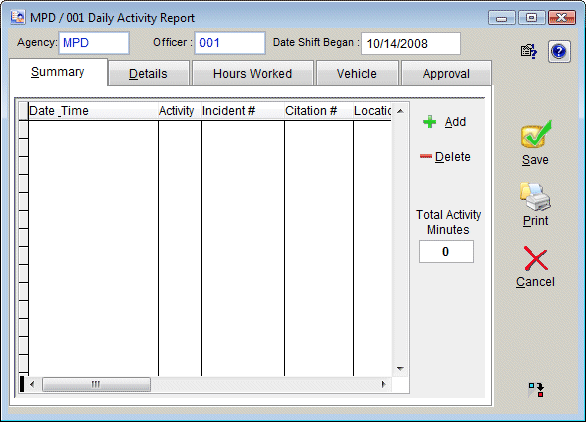 Activity detail include arrests made and searches conducted. Other user definable codes can also be set for each log item entry to help track specific field activities.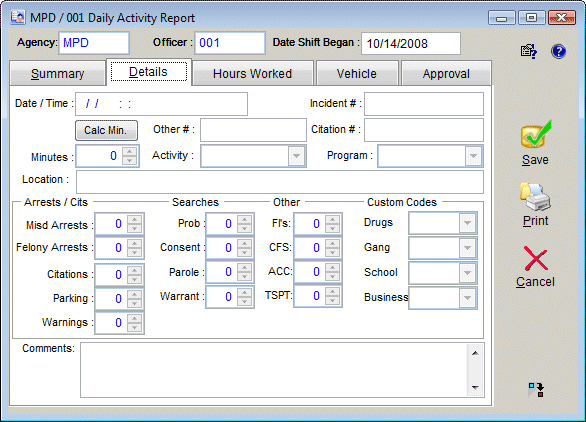 Beyond the actual activity items in the log, the officer can record the number of hours or overtime hours worked or time taken off from.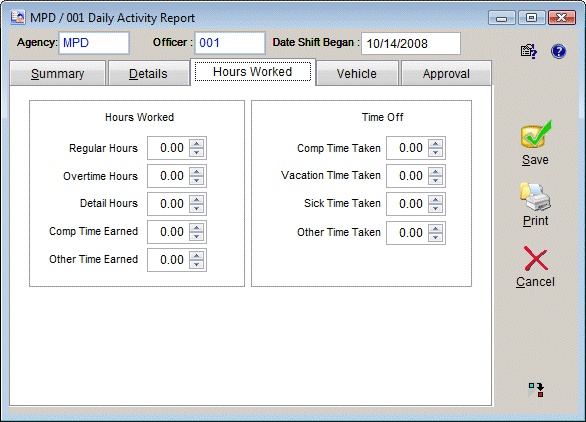 An officer can record the information about the vehicle that was used during the shift, including mileage and fuel used.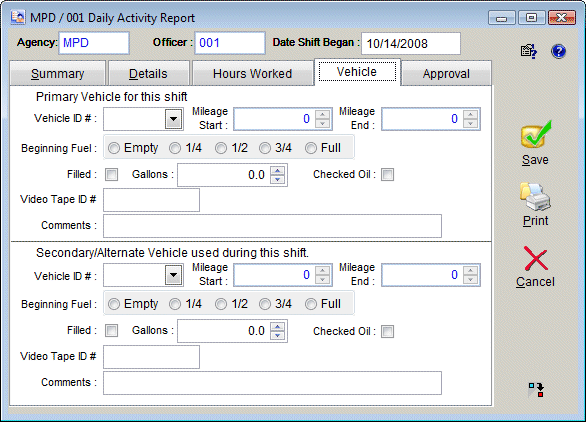 Daily logs can also be reviewed and approved by supervisors.